Today, most people worldwide rely on the internet for banking, doing business, and shopping. We can see the changes in the business trend and consumer behaviour. However, the importance of having a good reputation has remained unchanged.
Many new business owners tend to pay more attention to increasing their visibility online or getting more traffic. This is, without a doubt, an essential part of running a successful business online. However, the most important thing is to earn the customers' trust. Gaining the trust of your clients may take some time, but it is worth the wait.
Negative effects of having a bad reputation online
Did you know that over 90% of online shoppers avoid buying from companies or brands that have a bad reputation? Recent research done by Trustpilot revealed this. You may get the feeling that this figure may seem a little exaggerated, but it is true.
Consider the example of someone looking to buy a product online. Anyone who has the habit of shopping online knows precisely how he or she can find the best product for the best price. After locating the product, the shopper will go through the reviews section and decide whether to place it.
Unless the product is scarce, and it is not available anywhere else, the shopper will not buy from a brand that has a questionable reputation. The worst thing that can happen in this case is that the word gets around – this means your brand's name will keep on sinking low.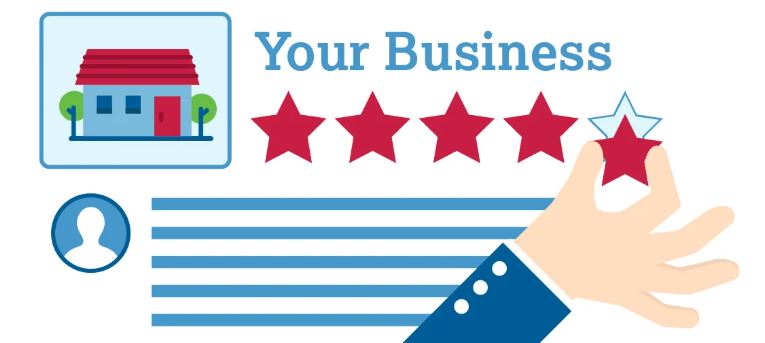 How to avoid a bad business reputation?
It is not very easy to earn a good reputation online. Nevertheless, there are some things you can do to maintain a good business reputation online.
Be patient, and focus more on delivering quality service to your customers
As stated earlier, many people prioritize on getting more traffic and making sales. This strategy can have adverse effects. It would be best if you tried to provide the best customer service and earn their trust. This should be your priority from day one.
Optimize your website and post valuable content
Keeping your website secure and optimized is another essential thing. Ensure that your site is at its optimum performance, and it is not vulnerable to hackers. Consumers will readily click the next one if your site takes too long to load up or show its contents.
Also, avoid publishing content that may sound like you are desperately trying to make a sale. The focus should be on providing valuable experience to your customers.
Do not be discouraged when you get negative comments
Every brand has a disgruntled consumer who will post negative feedback. In case this happens, take it as positive criticism and reply to that comment politely and constructively. Never delete such remarks, as it will affect your company's credibility. There is no single company out there that does not have a couple of bad comments.
Nevertheless, do not make the mistake of waiting for negative comments or reviews to surface online. Keep a close eye on online business reputation management at all times.