Creativity is one of the most important qualities that top companies look for when hiring a new employee. If you want to succeed, you need to have unique ideas, and this includes marketing ideas, management, and revenue streams. This also means that offering unique products alone is not enough to take your business to the next level.
Today we share some top tips you can use to generate great and new ideas to nurture a small business.
New Apps ideas
Nowadays, you can find an app for almost anything. But there are still some areas where a gap needs to be filled in. For instance, there are some good mobile wallets out there, but there is still a lot of room for improvement.
Also, apps related to cyber security, delivery service, tax management, and event planning have great potential. Most young people today have multiple social media accounts, and many have trouble remembering their passwords. It would be a lot easier for users if there is an app that manages all social media platforms.
For more related ideas, check out new app ideas on SMB CEO.
Give top priority to customer experience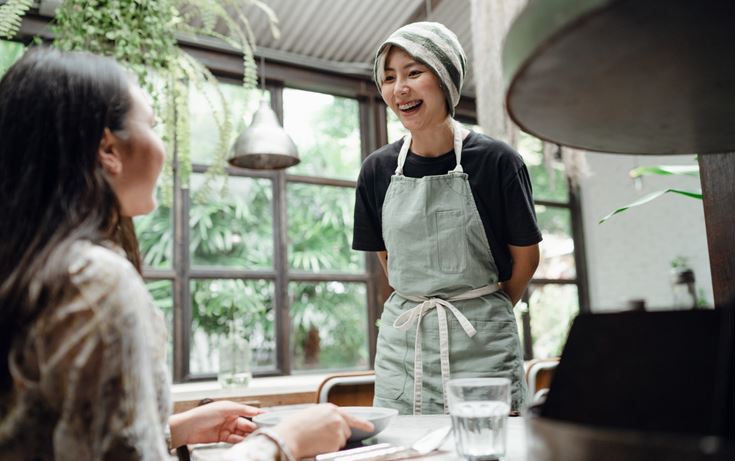 Have a specific reason for being so close to a particular brand? Everyone has a favourite brand, and we have our reasons. Do your customers have such reasons to be in love with your brand? In order to get new ideas on how to carry out your business, you have to view your service from the customer's perspective. It is also equally important to carefully consider your customers' reviews.
Get new ideas from social media
Social media is not only a great platform for advertisement or marketing. It is also where you can get cool and exciting ideas. The majority of online shoppers are young people who are active social media users. So, if you're trying to grow your business, make use of multiple social media platforms like Facebook and Instagram.
Social media contests are a very effective method. It encourages the audience to be more active, responsive, and it can attract a lot of attention. In fact, social media contests are one of the fastest ways to grow a small business. This, however, may not be very fruitful if you have less traffic and you don't do it the right way.
To get an idea on how to get the best social media contest tools, visit start up Bonsai.
Consider Search Engine Optimization (SEO) when naming your products
When you look for anything on the internet, you would type in certain words and wait for the Search Engine to suggest something closest to what you are actually looking for. This is exactly what SEO experts aim to do. They use certain keywords so that the search engine can detect those words and show up on the first page of the search result page. To achieve this, you should keep SEO in mind when creating or naming your products.
Search Engine Journal has all the ideas you will need about SEO.
Tips for creating a marketing video
With modern equipment, anyone can make a quality video. And this is why yours will fail if the video quality, lighting conditions, or the sound is poor. Also, the video should be short and sweet, containing a CTA or call to action.
A good and eye-catching thumbnail is important too. Another way to avoid making a marketing video is by making a deal with YouTubers with a large audience. If you find that sponsoring a video is going to cost you a lot of money, you can just send them some products for free, so they can give your brand a shout out.
Need help generating ideas for your business? We are here for you, so get in touch with us today!
Fill out for the form for help with your online marketing campaign!