? Targeting can make or break a campaign.
It doesn't matter how amazing your Facebook ads are.
If the right people are not seeing them, they will not convert.
? Think about it.
If McDonald's ran an ad for their new & tasty Beef Big Mac targeting fans of eatvegan[DOT]com, do you think it would convert?
Probably not.
Even if the ad was well designed, optimized for color psychology, and contained world-class copy, there would be zero sales if the right people did not see it.
Proper targeting will not only make your ads more successful, but it will also lower your overall cost of running them.
This improves your ROI and boosts your bottom line.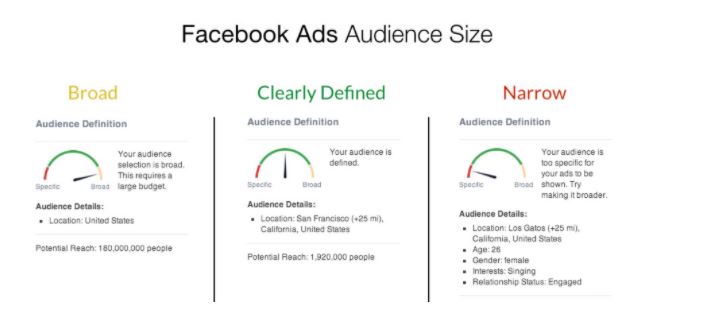 How do you target the right people?
1️⃣ Start with a combination of basic demographics (location, age, and gender)
2️⃣ Target your audience's interests. Simply go into your ad settings and find the "Interests" section and type any possible interest into the search box and it will populate suggestions for you.
3️⃣ Find people already looking to buy your product. Facebook can identify your ideal customers who are already in the looking-to-buy stage and instantly target your ad to them.
Within Facebook Ads, there is a section called Behaviors which allows you to target engaged shoppers, Facebook Payments users (last 30 days), and Facebook Payments users (last 90 days).
4️⃣ Focus on where your audience works if your product or service appeal to people in a particular industry or occupation. In the demographics section, you can narrow down your audience by work categories.
5️⃣ Target people with children if you're selling kids' products or services specifically for parents.
There are a ton of combinations you can choose from to perfectly define your target market.
Facebook Ads are very effective when done right. As long as you understand your ideal target market.
Need help with your Facebook advertising campaign?