Whether you use the platform or not, Instagram is here to stay. In addition, influencers on the social media giant command a resounding presence. As the name suggests, these individuals have a strong influence on their massive number of followers. Among all the social media platforms, influencers on Instagram connect very closely with their audience.
The close association along with the pervasiveness of Instagram makes it a fantastic marketing opportunity. Influencer marketing is the new slogan in the business world, whether big or small.
So how do you start Instagram influencer marketing? We share the top and practical ways to help you get started.
Identify the right influencer for your business.
Not surprisingly, every influencer on Instagram has a specific niche. Some of the most popular categories include lifestyle, makeup, rural living, gardening, and home improvement. Therefore, it is crucial to find the right influencer to get your product or service to the right audience.
Furthermore, the level of engagement between influencers and their audience depends on how big or small they are on the platform. Micro-influencers have the best engagement with their followers, so they are best for getting traffic and engagement with your business.
On the other hand, macro-influencers are best for brand promotion since they can reach a wider crowd almost instantly.
Leverage influencer marketing
After you identify which influencer to work with, you need to use them for leverage. And paying the influencer directly is one of the best ways to achieve this.
When you see an influencer giving a shoutout or mentioning a service, brand, or product, this means that they were paid to do so. The number of times they mention your business will depend on how much you pay them. However, this category of influencer marketing is easy to transact and readily available.
Offering a commission is another way to get an influencer to promote your business. In this transaction, you offer a referral code for the influencer's audience. When a customer/follower makes a purchase using this code, the Instagram influencer gets a commission. The normal commission between brands and social media influencers is 10%.
Keep track of influencer marketing
The final step to perform for a successful influencer marketing is to keep track of the performance. Simply put, you need to know if you are getting the right return on investment. In addition, tracking the results with the influencer also allows you to evaluate and plan a new strategy if required.
You can do it by evaluating the number of likes per post that mentions your brand. The comments on a post with your brand promotion are also important.
Typically, for Instagram influencers with about 10,000 to 20,000 followers, a 5% ratio is always a good sign. On the other hand, 3% for influencers with more than 20,000 followers means a good result is on your way.
How and where to find the right Instagram influencers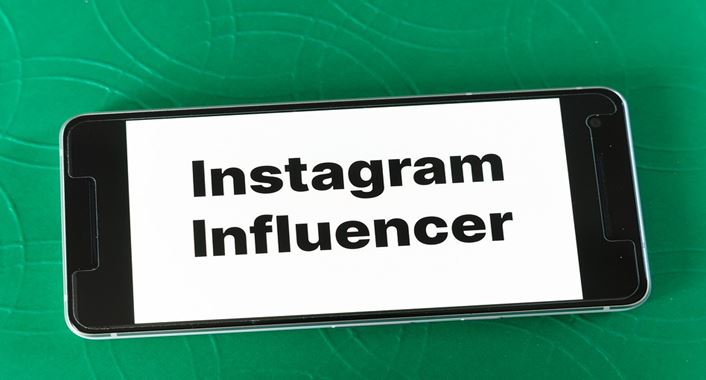 If you are a business owner, you can reach out to influencers directly on the platform. However, 500,000 influencers on Instagram are currently active, according to recent data. So finding the right influencer in your niche can be elusive.
In addition, there is no guarantee that the influencer you contact will respond to your business proposal.
In this regard, influencer Marketing Agencies is the best way to scout out the right influencers. Here is a list of the top influencer marketing companies.
Another way to find the best Instagram influencers for your brand is using third-party apps. Check out this list of apps that help business owners make the best of Instagram influencer marketing.
Wrapping up.
As more businesses transition to the online platform, using social media influencers is an excellent way to promote your business. There is so much to achieve for your business through this unconventional way of marketing, and it is just getting started.
Need up with your Instagram Influencer marketing campaign?