? Why are e-commerce 'gurus' so busy complicating the process? Long post but bear with me!…
Confused and assuming everything in the online marketing world is complicated and hard to understand….?
? YOU SHOULDN'T BE ?
Cut away all the technical babble/acronyms and just think 'How would this go in "real life" – i.e. not online….
Let me explain…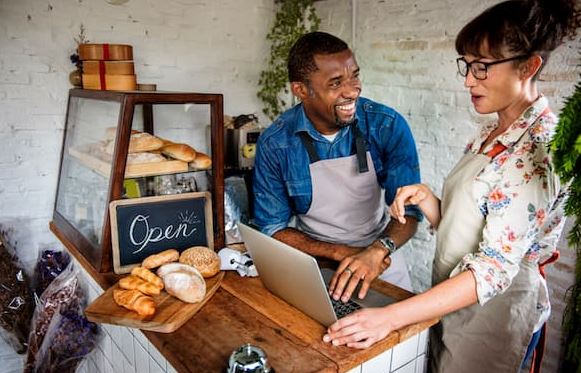 TO MARKET ONLINE YOU NEED 4 PILLARS TO GROW, THESE ARE:
✅ Traffic (people in the door)
✅ A conversation (in which help is given)
✅ The sale (your prospect buys)
✅ A relationship (which you can nurture)
Stop overthinking it.
Yes there are hundreds of potential pieces of software, way more than a handful of advertising options and plenty of 'killer strategies' (yawn) ?
But…
These 4 pillars are the BIG things that actually move your business forward.
Steps to improving your customer growth…
✅ IDENTIFY THE AUDIENCE YOU ARE TRYING TO ATTRACT.
Spend some time thinking about your ideal customer.
Who are they? (give them a name).
What are their desires?
What about their struggles?
Now…how can you appeal to them and fix these.
What end result does your product give that'll help them?
Now, write down the things you can offer that will get their attention.
They could be free, discounted, interest based or well timed.
✅ GET THEIR ATTENTION.
What offer will you put in front of them that's IRRESISTIBLE?
Something they can't ignore.
Something they can easily whip their credit card out and buy, without overthinking it.
Don't try and sell them your most expensive and profitable product – that can come later.
✅ THE SALE! THEY'VE RAISED THEIR HAND AND WANT TO BUY. MAKE THE MOST OF THIS OPPORTUNITY…
The psychology of buying is massively on your side at this point.
Emotionally they're in the buying process.
So don't stop with the one offer.
What extra little bump will they jump at?
You can try sell a higher priced upgrade or add-on at this stage because they've already committed to buy from you.
In fact, do this bit the right way and you'll add around 50% extra revenue to your marketing conversions.
✅ NURTURE YOUR BUYERS.
Every product has a story.
A compelling reason why people buy it.
It doesn't have to be life changing to make a difference.
Capitalise on this and create buyers who see themselves as part of your business and movement.
Build them into brand ambassadors.
?️ And DON'T stop making offers ?️
Because offers are the lifeblood of engaging them to buy again.
Keeping them on your radar and making sure they don't forget you.
Fill out the form for help with marketing your business online!