Serplab Track Keywords For Free
Serplab is a free keyword tracking tool similar to moz pro tools and sem rush. Whats great about serplab is that you can separate keyword lists into different campaigns. Each campaign can have its own website. The programmed bots on serplab crawl the major search engines like Google, after crawling it finds the keywords that the user outlines in the campaign list. Once the keywords are found the bot records the page and position of the keyword found for the site url that was defined in the campaign. Optimally the lower the number score the higher position you have on the search engines. Any site owner ideally would like their site to show up in the top positions for the keywords that they are tracking.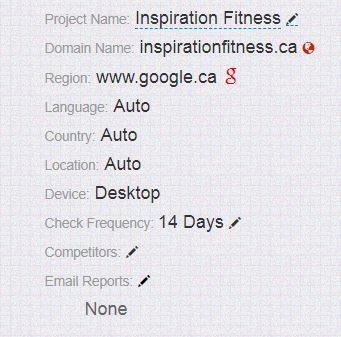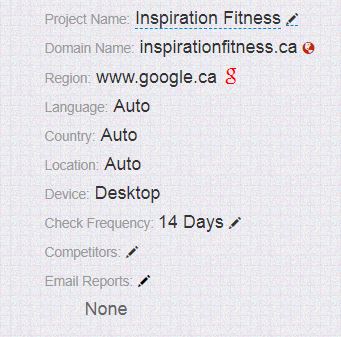 For this example we will use the Inspiration Fitness website. As you can see this website focuses on fitness coaching, personal training, nutrition counselling etc. We add our keywords to the list, you can add them individually or add them in bulk whichever you prefer. Once the keywords have been added you can then proceed to adding the time zone, and other details.
Add the website url to be tracked in this case we added the url for inspiration fitness. We add the country and the frequency with which we want the serp lab bot to check the search engines for rankings. Near the bottom of the page you can then add location of the search engine. In this case you can see that we added Google Canada.
Once all this information is filled out you can then add the keywords and the serplab bot will begin the search for keyword rankings right away. You can see from the image that the keyword search is now in progress.


After the process is complete we can see that the details of the keyword rankings have been displayed. If you'd like to check out the free serblab keyword tracking tool click here. Thanks for reading this post and stay tuned for more content!