Did you ever think that Facebook would become the ultimate place for e-commerce to flourish? Yet, the recent activities and launches have shown another side of Facebook, which is proving to be fantastic for business owners.
The option to sell products and services through Facebook Shops is a timely help for businesses that are severely affected by the ongoing pandemic. Let's take a look at this newest tool from one of the top social networking platforms.
What is Facebook Shops?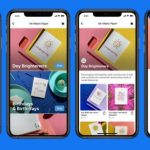 Facebook Shops is a new feature through which business owners can sell their products and services. Every business owner that has a business page on the platform can use this feature.
It was launched on May 19th, 2020. According to Facebook's CEO, Shops is a tool to help small businesses transition to an online platform. Since a lot of business owners are forced to close shop due to the prevailing situation with COVID-19, this is an excellent opportunity for business owners as well as customers.
As a business owner, you have the following options on Facebook Shops:
• Select the products you want to sell
• Create a catalogue of your chosen products
• Customize your shop with accent colors
• Add a cover image that is unique to your brand
The sale on Facebook Shops is possible through the existing Marketplace on the platform. Mr. Zuckerberg has stated that the business model of this tool is ads.
How to set up Facebook Shops
Setting up Shops on Facebook is pretty straightforward. Just follow the steps given below:
Go to your Business Facebook Page. If you don't have a business page, you need to change it to a shopping template in the settings.
Locate the Shop tab on the left of your computer screen and click on it.
Next, you have to fill the required fields and follow the on-screen instructions.
After you have entered all the data, click on Finish to set up your Facebook Shops.
Potential customers can browse through the catalogue of products on Facebook Shops. They can also save their favourite products and, of course, place orders through this tool. Potential buyers will be able to contact you and make queries through Messenger, Instagram, as well as WhatsApp. They will also be able to track their deliveries as well.
The option place orders directly through Messenger, Instagram Direct, and WhatsApp are also on the pipeline, according to Facebook.
If you are interested in setting up your Facebook Shops, feel free to contact us. We are happy to help you get started on this convenient and easy way to keep your business in top form.