In the world of business, competition is always fierce. And no matter how big or small or type of business you are running, it is very likely that you're competing with dozens of other similar companies or brands. This is where the importance of branding or coming up with a unique name for your business comes in.
For starters and beginners, branding may not seem to be a topic that needs a lot of attention. If you are one of those people, take time to give it a serious thought and reconsider. There is a good reason why marketing experts and successful business owners stress a lot on the importance of branding.
Let's learn more about the topic.
Why is it important to have a unique business name?
Let's say that you sell a very unique and excellent product. In addition, your customers love it so much that they want to promote your products. But you don't have a business name. Of course, cases like this are super rare in reality. But it would not be a very good impression. Moreover, you also you'd miss out on the free advertising opportunity offered to you by your clients.
In short, having a brand or a business name not only makes it easier for you to advertise it. But it also leaves a lasting impression on your clients or customers. Furthermore, it separates your business from other similar companies. In addition, having a unique name tells your very own story to potential customers.
So, it's not just a name. Naming your business tells your story. Naming/branding is also a way of distinguishing your business from others. Moreover, it tells your potential customers why your business has better things to offer.
How to name a small business?
Finding a unique name for your business can be quite tricky. For business owners that have recently put out a start-up, it can be even more stressful. Understanding this dilemma, here are some tips for finding the perfect name for your small business.
Brainstorm for ideas
As clichéd as it sounds, brainstorming still works. Some of the best names and the top names in business are a result of brainstorming. A great example of this is Accenture, which was a product of internal brainstorming within the company.
Refer to the dictionary
The good old dictionary might be the last thing on your mind for christening your business. However, using dictionary words can be a fantastic way to pick your business name. Of course, it should be a word of a term that reflects your business and your product or service. The short and simple rules should be followed while picking a name for your business.
Acronyms make great names too
Some of the biggest names in the business are acronyms. Some classic ones include Adidas, JBL, DHL, and IKEA. However, if you choose to use an acronym for your business name, you need to put some effort into making sure that it does not come across as vague.
Short forms of a place or a relevant subject also make great branding choices. A great example of a brand that has a short form is CISCO. The San Francisco-based company did a smart thing in naming their business after the city.
Use a name generator
Finding a memorable name for a small business is by no means easy. So if the options mentioned earlier do not give you answers, you can use an automated name generator.
There are many advantages to using a name generator. It can help you pick a great name for your business. In addition, a business name generator can help you figure out whether the chosen name is still legally available.
Moreover, a name generator finds a niche-specific and relevant name for your business. This eliminates the need for you to manually check for name availability, among other things.
This all sounds wonderful enough, but how do you know which business name generator can help you? Well, we have got you covered! So keep on reading to find the best naming tools for your business.
The best business name generators or tools for small businesses
Below are our top picks for the best business name generators.
Namelix
Namelix is one of the first platforms to incorporate AI in generating brand names. The names and ideas are short and can be easily branded.
The best thing about Namelix is that it personalizes your search as you keep using the generator. You can also use several keywords in the tool so you can check for domain availability.
Other notable feature of Namelix includes maximum responsiveness, fantastic User Interface, as well as exclusions.
Panabee
Searching for a business name in Panabee will yield multiple options. It is because the platform takes multiple considerations while suggesting names. Here you can search for business names, social media handles, app names, as well as domains. You will also know whether the domain is available for purchase or not. In addition, the price of the domain name also shows up instantly, which is neat. Panabee works in combination with Go Daddy, so domain pricing is among the best in the industry.
Business Name Generator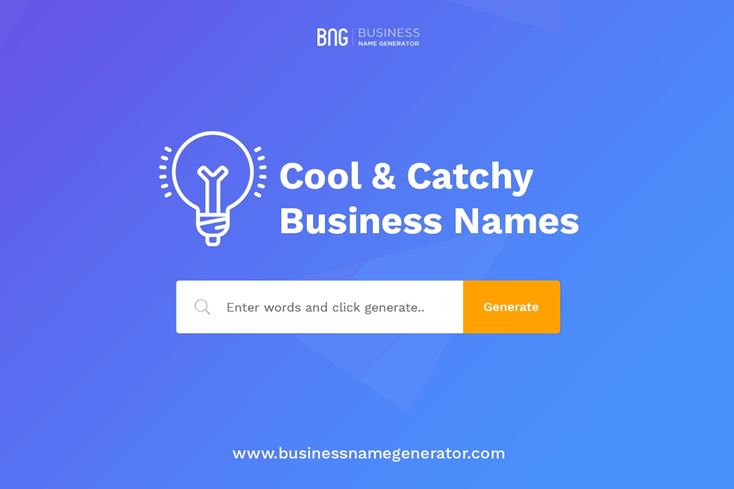 This free naming tool allows you to add keywords in multiple industries. In addition, you can also filter your searches, which is a great feature.
A special feature of Business Name Generator or BNG is that it allows you to create a genuinely bespoke name for your business. In addition, you can also choose a one-word name or two. You can also select characters such as rhyming.
Namesmith
Namesmith is a great business name generator. In addition to throwing up new names for your business, it also finds domain availability options.
Another great feature of Namesmith is that you can perform your search using different criteria. This includes searching by top-level domains, mixing interesting words, search by language, word reversals, and word combinations.
Naming.net
If you are looking for a product name, Naming.net is the right name generator for you. Business names generated by this tool can contain Greek and Latin roots. You can also choose to register the generated name as a domain as well. This tool also gives you tips on things to consider while choosing your business name, which is quite unique.
DomainWheel
As the name suggests, this tool suggests names that can also double as a domain. When you enter the keyword, you will get access to an extensive list of options. Some of the domain extensions include .com, .org, and .biz and so on.
DomainWheel runs on an algorithm so you can pick the most relevant topic. In addition, the name suggestions are also very creative with this tool. Another notable feature of this name generator is that it only throws up the available names for purchase.
Shopify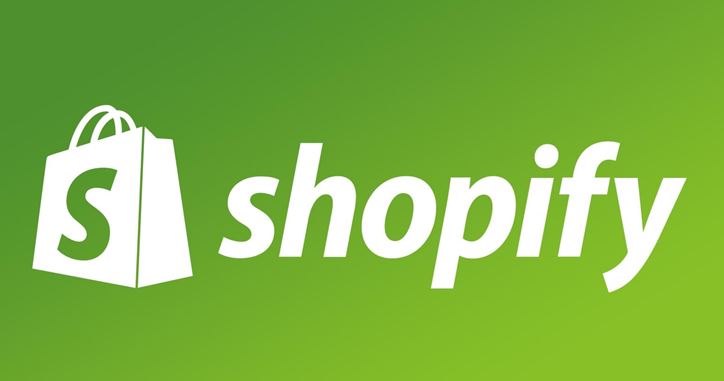 This online platform is well known among eCommerce site owners. But apart from its function as an eCommerce platform, Shopify also has an online tool so you can generate business names.
A notable feature of this generator tool is that it suggests names that can double as domains. In addition, you will also be able to know whether the domain is available or not. You can use the generated business name to create your own shop on Shopify. But of course, you can also choose to purchase your web address outside the platform.
Oberlo
Oberlo requires only a single keyword through which you can access multiple business name ideas. The tool only suggests names that are available for purchase. You can also register the domain name as soon as you decide on a name. For more options, you can tweak the keywords during the search as well.
BizNameWiz
BizNameWiz allows you to enter multiple keywords in the search results. The tool suggests the most relevant names. With this naming tool, you also get hundreds of options so you can make the best decision. The tool also determines the domain availability right on the spot.
Go Daddy
Go Daddy is a well-known name when it comes to the web domain. In addition to helping you find a relevant business name, you can register the domain name simultaneously. The name generator is effortless to use. Moreover, you can customize your search without any problem.
Squadhelp
Squadhelp is another business name generator. By performing a simple search, you will have access to several name suggestions.
In addition, this tool has a community that is quite active. You can engage with the vibrant community to bounce and exchange ideas. Squadhelp also allows you to hold a contest among the online community with the help of AI, which is fantastic.
Namemesh
Namemesh is another fantastic tool where you can generate names for your business. Here, you can employ a combination of phrases and keywords to land the most relevant name. The tool offers suggestions for domain names.
The tool also suggests options for domain and its registry. Namemesh also has a premium section that has more options for refining your search.
NameStation
NameStation also allows you to generate business names by putting in a keyword. But just in case you are not happy with the generated name, there is a community to help. The online community in NameStation is even more active than at Squadhelp. You can also hold contests among the community members by paying a certain amount.
Dot-O-Mator
Dot-O-Mator is a naming tool that combines the fun of games. Here you combine keywords as well as phrases to find the most relevant name for your business. The tool is very intuitive, which makes the search process a lot of fun.
FreshBooks
FreshBooks is essentially a bookkeeping tool. However, it also comes with a tool through which you can generate a name for your business. Using the tool is relatively easy. In addition to the name suggestions, you can also create your logo on FreshBooks.
Novanym

Novanym is another excellent tool for finding names for your business. An outstanding feature of this generator tool is that it suggests names that are already branded. This means that you don't have to spend extra time and money to launch your business. In addition, the domains are also included in the name on the tool. In short, Novanym is a one-stop tool for naming and launching your business at one go.
Within The Flow
Within The Flow generates names for businesses as well as slogan ideas. This tool works like any of the generator tools. However, one of this tool's outstanding features is that you can search for relevant names, select it, and launch it all in one go. This feature makes Within The Flow, an excellent feature for potential eCommerce entrepreneurs.
Anadea
Anadea is a tool that generates names as well as domains. In addition to the name of the business, the tool also suggests names for apps. This is why this generator is a hit among app developers. If you choose to pick the domain name suggested by the algorithm, you can pick the domain and a quote. Using Anadea, you can also design and build a custom web.
Nameboy
The last name generator on our list is Nameboy. In addition to suggesting relevant names for your business, Nameboy also has options for setting up your website. The tool works with Bluehost, which is a popular web hosting service.
Here, you can pick a new name for your business. However, if you choose to pick an existing name, you can select from the current names available for resale.
Final thoughts
Choosing the right name for your business is more than giving it an identity. It reflects the effort and the thoughtfulness behind the name. Moreover, the right name for your business can help it grow, which is the foundation of every successful business.
Luckily, there are a lot of tools and ways to help entrepreneurs pick the best name for their business. Most of the generator tools have minimal requirements or are totally free. So, amateur entrepreneurs and potential business owners should have no problem using their services.
We hope that the tips, as well as the comprehensive list of name generators, give you a head start in finding that perfect name for your business.
Need Help Marketing Your Business Online? Then Fill Out The Form Below